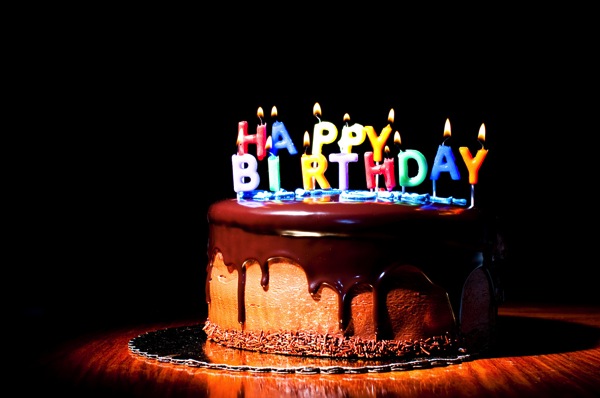 Are you a writer looking for a situation with built-in irony and ample opportunities for subtext? Have you considered a melancholy birthday scene? I've collected a few merciless examples for consideration.
"Referential," by Lorrie Moore
Moore dives into the irony of the sad celebration in the first paragraph of the story, from her most recent collection, Bark.  
"Mania. For the third time in three years they talked in a frantic way about what would be a suitable birthday present for her deranged son. There was so little they were actually allowed to bring: almost everything could be transformed into a weapon and so most items had to be left at the front desk, and then, if requested, brought in later by a big blond aide, who would look the objects over beforehand for their wounding possibilities."
The story is more about a flagging relationship than it is about her son, who is in an uneasy state of equilibrium when the story begins. The protagonist's sort-of boyfriend, Pete, who retreated when her son grew ill, accompanies her on the visit. Pete is the only named character in the story. The son, in the grip of his illness, eschews subtext in conversation, asking Pete questions his mother never asks: "So where have you been?" and "Do you miss us?" However, the son believes that nearly everything, including the "soft deckle-edged book about Daniel Boone" his mother eventually settles on as a birthday gift, contains subtext meant only for him. She knows he'll become obsessed with the messages he finds in it. Everything has wounding possibilities. 
Photo credit: Omer Wazir